I have the pleasure of following some pretty damn funny people on Twitter.  Submitted to you in this series are the top tweets I read last week.  Some have to deal with food, some don't, but all of them kick ass in 140 characters or less. Behold, TLV's Tweets Of The Week….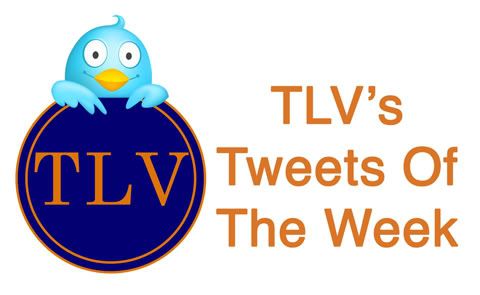 February 21
@BlazeOrangeGirl – Sluts whose bios say "I'm a big dork!": Tell me how fast the Millenium Falcon made the Kessel Run or change ur bio back to "Math is hard."
February 24
@robdelaney – If they made a perfume called "Post-Gym Pussy," I would probably be in prison right now.
@DeandraLalonde – My favourite thing about the U.S. is that you actually have to have signs to remind your employees to wash their hands. #onlyinthestates
February 26
@patiokerr – Just uploaded a pic for my e-harmony profile. The one with me in the fanny pack to give that "I'll be right over, babe" look.
February 27
@acenlv – Working 16 hours & just cleaned up puke. Living the dream #LNCLV
@NoReservations – Please refrain from hanging brains during cooking demos. It distracts the chefs and may lead to injury.
—–
Mike Dobranski is a professional musician, amateur blogger, eater of good food, poker junkie, master of the inappropriate comment and bad husband to a wonderful wife.
Follow Mike and Tasting Las Vegas on Twitter at @TastingLasVegas