I have the pleasure of following some pretty damn funny people on Twitter.  Submitted to you in this series are the top tweets I read last week.  Some have to deal with food, some don't, but all of them kick ass in 140 characters or less. Behold, TLV's Tweets Of The Week….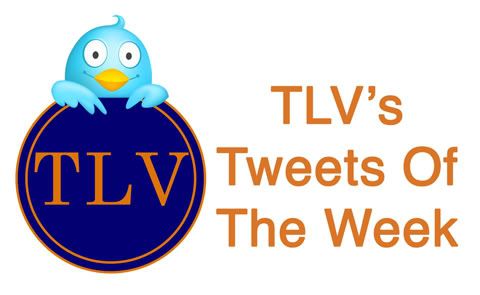 January 10
@Misnoper – @TastingLasVegas Tyler Florence makes the recipes in Woman's World look sophisticated.
@DittoToo – my wifes response to the hair in her butter is to carry her plate to the kitchen while loudly announcing to the staff, "What is this?!?"
January 11
@tmwrnj - Seriously, what kind of civilised country has no free healthcare provision? America, you have a lot to learn from Cuba.
January 12
@SethMacFarlane – Boy, some days I just feel like I have a big surveyor's mark painted on my back.
@Richter_Andy – Why don't atheists ever make this point – pizza is delicious, and salad is awful. What kind of loving god would do that to us?
@fabioviviani - One of the very nicest things about life is the way we must regularly stop whatever it is we are doing and devote our attention to eating.
January 15
@TLV_TheWife - Today's lesson: Don't step on the pedal when there's a bucket of water sitting on your pottery wheel. http://yfrog.com/h870qdj (TLV Note: This is why I don't by The Wife nice things!)
—–
Mike Dobranski is a professional musician, amateur blogger, eater of good food, poker junkie, master of the inappropriate comment and bad husband to a wonderful wife.
Follow Mike and Tasting Las Vegas on Twitter at @TastingLasVegas