I have the pleasure of following some pretty damn funny people on Twitter.  Submitted to you in this series are the top tweets I read last week.  Some have to deal with food, some don't, but all of them kick ass in 140 characters or less. Behold, TLV's Tweets Of The Week….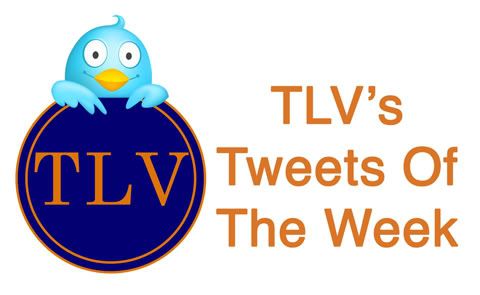 December 23
@robdelaney -  Putting this train set together for my son is so frustrating I sincerely hope he runs away or is eaten by a bear or dog.
@acenlv – Just got asked by dancer if your blowing a guy while he smokes weed will it show up in a drug test. #LNCLV
December 24
@hollymadison123 – One advantage of having a Haunted Mansion dining room is the dead flowers from Thanksgiving still look fabulous!
@TLV_TheWife – New pots & pans, new stove… Here's what @tastinglasvegas made me for lunch. http://yfrog.com/h718929643j
@SleeplessBeauty – Me: Happy Holidays. Customer: Oh it's ok, I'm Christian. Me: Oh it's ok, I'm not. *eye batting* Her: *brow furrow*
December 25
@billmaher – Is this a bad time to mention that churches really shld pay taxes like any other business?
—–
Mike Dobranski is a professional musician, amateur blogger, eater of good food, poker junkie, master of the inappropriate comment and bad husband to a wonderful wife.
Follow Mike and Tasting Las Vegas on Twitter at @TastingLasVegas