I have the pleasure of following some pretty damn funny people on Twitter.  Submitted to you in this series are the top tweets I read last week.  Some have to deal with food, some don't, but all of them kick ass in 140 characters or less. Behold, TLV's Tweets Of The Week….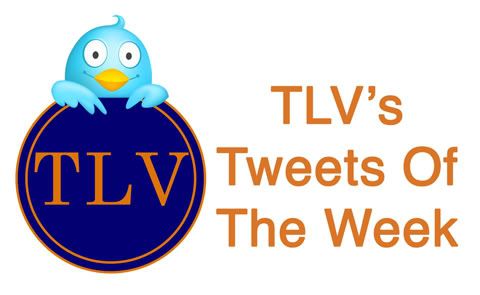 November 23
@FrankBruni – Maybe Obama should mix it up and pardon a blue fin tuna or a Chilean sea bass. Turkeys are clemency hogs.
November 25
@theangrychef – No, I'm sorry, I didn't make any gluten free stuffing…
@RuthBourdain – May all your cavities be stuffed, giblets touched, and gizzards stroked. Happy Thanksgiving to each and every one of you. Except Guy Fieri.
November 26
@Mitzula – I just murdered a plate of Thanksgiving leftovers, word is that metro is on their way to investigate the scene of the crime #happyfatkid
November 27
@DashielBlades – Somehow I always get in the drive-thru line behind the guy who's apparently ordering Beef Wellington and braised rabbit.
November 28
@Richter_Andy – Every couple of years we get the bread machine out to remind us that bread machines make lousy bread.
@aka_kristin – I'm clean, cold & wet. And in the kitchen. Someone lost their spatula.
—–
Mike Dobranski is a professional musician, amateur blogger, eater of good food, poker junkie, master of the inappropriate comment and bad husband to a wonderful wife.
Follow Mike and Tasting Las Vegas on Twitter at @TastingLasVegas