I have the pleasure of following some pretty damn funny people on Twitter.  Submitted to you in this series are the top tweets I read last week.  Some have to deal with food, some don't, but all of them kick ass in 140 characters or less. Behold, TLV's Tweets Of The Week….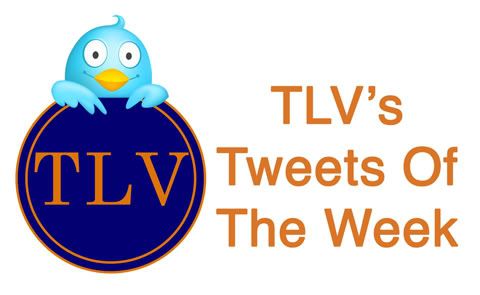 November 15
@RetroBakery - TRUST your instincts…unless you're Charles Manson.
November 16
@anitamartini – Not sure what the person in the next aisle is eating, but it smells like a meat fart.
November 17
@N9NEMIXER – Up early (for me) & off 2 work an event. I see neighbors walking a cat, on a leash! WTF? What kinda shit goes on around here? #usnoozeulose
November 20
@PokerVixen – Deciding when to start my day based on the opening time of the liquor store; do I get a platinum degen card for that?
@FrankConniff – Pope has come out in favor of condoms. Makes sense; in the past, he's often supported other kinds of sexual coverups.
November 21
@migroddy – Ugh, the downside to having a dog with a big, fluffy, white butt. Diarreah
@MistressDrea – Dear panna cotta, 1986 called, they want their dessert back.
@hollymadison123 – Sarah Palin's Alaska is putting me to sleep. The Girls Next Door Alaska episode was so much better.#NotFeelingModest
—–
Mike Dobranski is a professional musician, amateur blogger, eater of good food, poker junkie, master of the inappropriate comment and bad husband to a wonderful wife.
Follow Mike and Tasting Las Vegas on Twitter at @TastingLasVegas