I have the pleasure of following some pretty damn funny people on Twitter.  Submitted to you in this series are the top tweets I read last week.  Some have to deal with food, some don't, but all of them kick ass in 140 characters or less. Behold, TLV's Tweets Of The Week….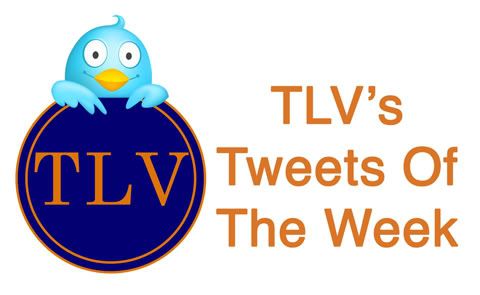 October 18
@Hunter – I'd like to just let the spammers of the world know that you are puss-sucking mutants of the underworld and I hope you die in a fire.
@DashielBlades – There's an elf in my dishwasher that jerks off all over the glasses during the wash cycle. I'm glad someone's getting off tonight.
October 20
@unkoroy – @TastingLasVegas I got mad love for your podcast bro!! Yooooo   [TLV Note: Any tweet directed at me with a "Yo" is an automatic Tweet of the Week. Just sayin']
@Zak_Bagans – I feel like "Rain Man" right now Im craving fish sticks….weird
October 21
@andrewzimmern – Are you over #bacon on the internet? Natalie Dee is, @ShutUpFoodies is, & me too. I'll still eat it though. http://bit.ly/da1zo5
@PokerVixen – @TastingLasVegas I'm far more over all the disgusting foods @andrewzimmern eats. Stuff his mouth with some form of balls & leave bacon alone
October 24
@HaydenGrace – @TastingLasVegas that was so interesting! pigs are amazing creatures. they give us bacon and light by which to eat it.
—–
Mike Dobranski is a professional musician, amateur blogger, eater of good food, poker junkie, master of the inappropriate comment and bad husband to a wonderful wife.
Follow Mike and Tasting Las Vegas on Twitter at @TastingLasVegas