I have the pleasure of following some pretty damn funny people on Twitter.  Submitted to you in this series are the top tweets I read last week.  Some have to deal with food, some don't, but all of them kick ass in 140 characters or less. Behold, TLV's Tweets Of The Week….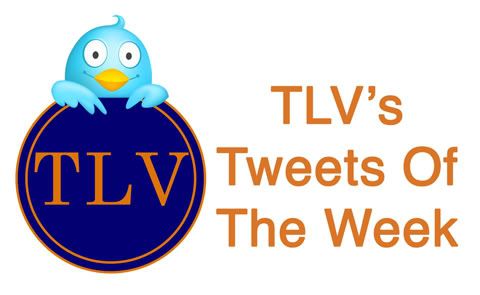 September 20
@BethLano – Recession has been over since June '09? Someone forgot to tell my bank account.
@hollymadison123 – I need someone to help me w/my swagga. No one from the audience throws bras at me on stage.
September 21
@Gachatz – Is it a bad sign when you walk into a pizza restaurant and see cardboard boxes burning in the woodfire oven? I think so….
September 23
@fukuburger – Piss, shit, ass, cock. Be your own boss. Don't like it? Call my human resourses @1-800-fuck-off. I mean fuku-off @ImissCorpLife
@vegastherapist - Thingsmyhubbysays "I just thought, what if cannibals treated people like wagyu beef?"
September 24
@Mercedeslv – When anyone says "please be discreet," there's a good chance they just said something about sex, periods or farts.
September 26
@thsesma – After forty years of serious masturbation, how can I be taken out with a pulled groin? Ummm… asking for a friend.
—–
Mike Dobranski is a professional musician, amateur blogger, eater of good food, poker junkie, master of the inappropriate comment and bad husband to a wonderful wife.
Follow Mike and Tasting Las Vegas on Twitter at @TastingLasVegas