I have the pleasure of following some pretty damn funny people on Twitter.  Submitted to you in this series are the top tweets I read last week.  Some have to deal with food, some don't, but all of them kick ass in 140 characters or less. Behold, TLV's Tweets Of The Week….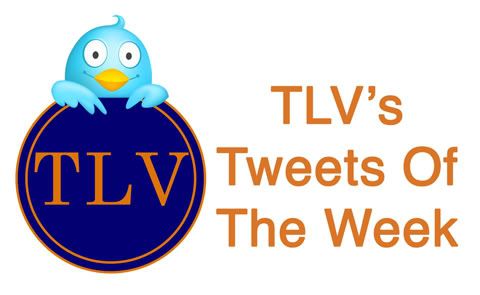 September 6
@TLV_TheWife - For the longest time I thought #FTW meant fuck the world. I was very confused during those times.
September 7
@rqui - German deer must be a lot slower, they were on almost every menu I read while there.
September 9
@AverageBetty – I've gotten Groupon offers for pole dancing lessons and laser hair removal…. this could be the start of something…
September 10
@chefcarlapelleg – http://twitpic.com/2mxozq – And… My love to Chef Sammy De Marco from First LV! Food to die for!!! And look how cute he is
"
September 11
@patiokerr – Tightening my belt and letting go of periferal staff. Fired my live-in proofreader/go-go dancer this am and already periferal is mispelled.
@thestrippodcast – Rep. Shelley Berkley: Remember, what happens in Vegas stays in Vegas, and if it doesn't, John Ensign's family will write a check for it."
—–
Mike Dobranski is a professional musician, amateur blogger, eater of good food, poker junkie, master of the inappropriate comment and bad husband to a wonderful wife.
Follow Mike and Tasting Las Vegas on Twitter at @TastingLasVegas