I have the pleasure of following some pretty damn funny people on Twitter.  Submitted to you in this series are the top tweets I read last week.  Some have to deal with food, some don't, but all of them kick ass in 140 characters or less. Behold, TLV's Tweets Of The Week….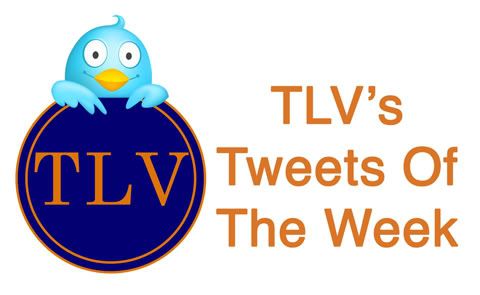 August 9
@Jesus_M_Christ – #newcommandment Thou shall stop thanking me for everything. I don't give a fuck about the B on your English test.
August 11
@JohnUnwin – Nice dinner at Okada tonight – no problem getting in and out
(TLV Note: For the background story why this made me LOL for realsies, check out @TheStripPodcast's post – Wynn Assesses The Cosmo)
August 12
@SleeplessBeauty – I have the libido of a 16 yr old boy & the responsibilities of a woman. Toys are necessary so I don't kill the boyfriend.
August 13
@tmwrnj – I really hope I don't look the same walking in heels as half these bitches on the strip
August 14
@MistressDrea – I had a dream I went to Reno. More like a nightmare.
August 15
@DittoToo – Why are white people acting like they just invented the food truck?
—–
Mike Dobranski is a professional musician, amateur blogger, eater of good food, poker junkie, master of the inappropriate comment and bad husband to a wonderful wife.
Follow Mike and Tasting Las Vegas on Twitter at @TastingLasVegas