Although it's obvious that the iPhone and low-lighting don't mix, there may very well be no camera on Earth that can truly capture how good these little bites of love are.  Behold the Walnut Shrimp from First Food and Bar; bet you can't eat just one!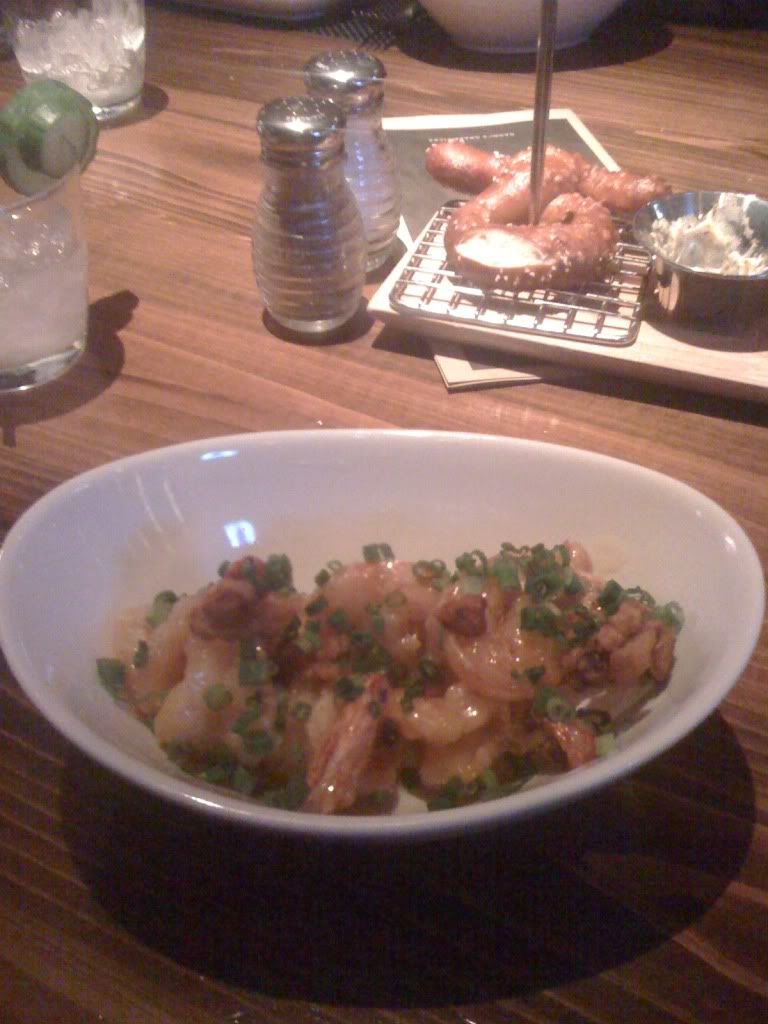 —–
First Food and Bar
The Palazzo Resort Hotel Casino
3327 Las Vegas Blvd. S.
Las Vegas, NV 89109
(702) 607-3478
http://www.FirstFoodandBar.com
—–
Mike Dobranski is a professional musician, amateur blogger, eater of good food, poker junkie, master of the inappropriate comment and bad husband to a wonderful wife. Follow him on Twitter at @MikeDobranski.
Follow Tasting Las Vegas on Twitter at @TastingLasVegas.