"I'm not gonna put horseshit on my product and then sell it to you to eat."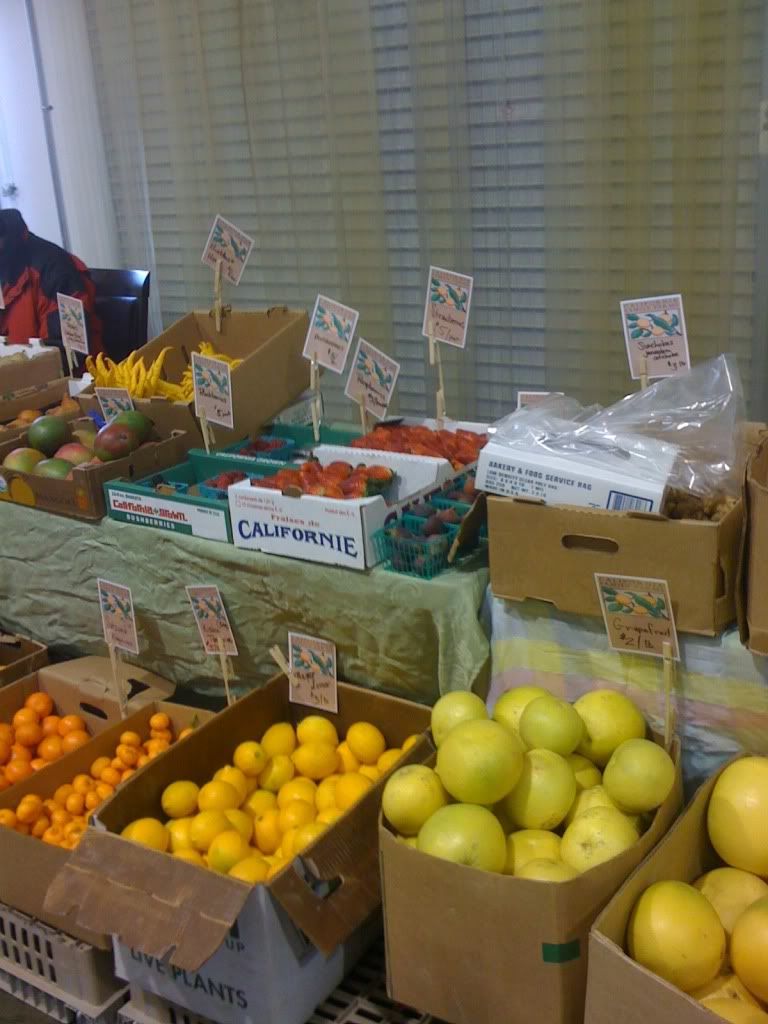 That brilliant statement by Jim King, owner of King Ranch in White Hills, AZ pretty much sums up why I have quickly come to love the Molto Vegas Farmer's Market so dearly.
While Jim was speaking in a more literal tone, as he was referring to his policy to not use animal manure as fertilizer on his ranch, his statement can certainly be used in the figurative sense to get at the heart of what makes the Molto Vegas Farmer's Market and other Farmer's Markets like it so important: you will get food the way food was meant to be; without chemical treatments, genetic modifications and hormonal enhancements.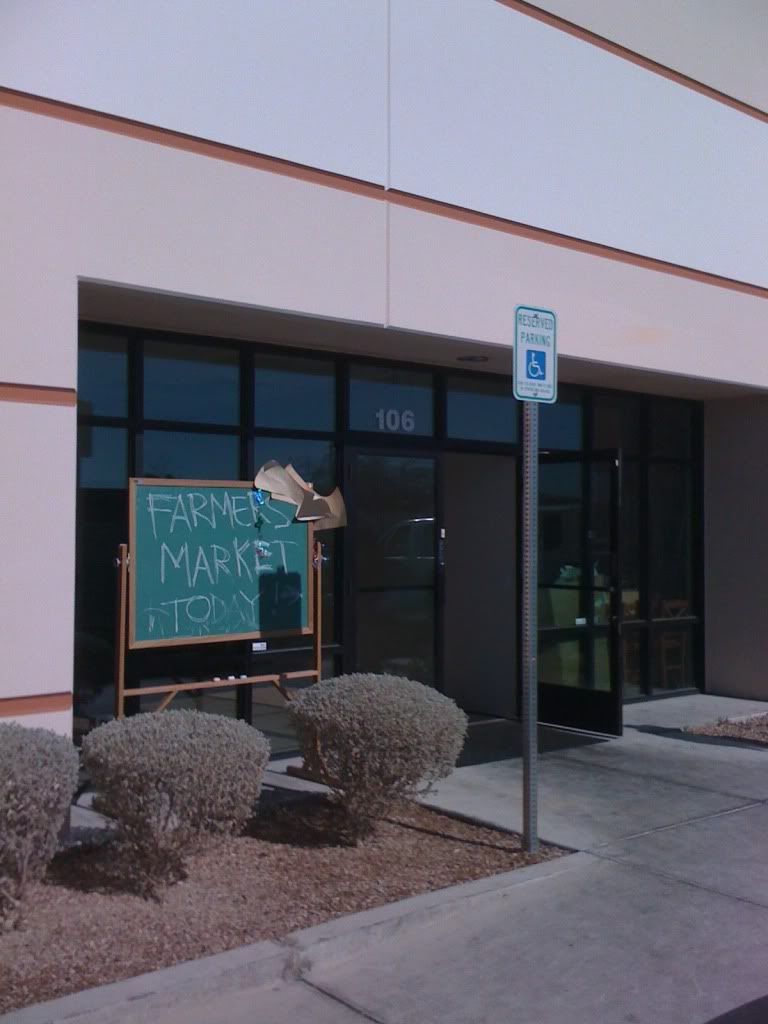 Small but strong, the Molto Vegas Farmer's Market is tucked away in what appears to be an industrial storage facility for Mario Batali's restaurant's knick knacks.  Odd for this boy born and raised in the Northeast to see a Farmer's Market indoors, it makes perfect sense as the blistering, herb-wilting Vegas heat is just around the corner.
Keeping in mind this is the end of January, what fresh produce there actually is at this time of year was indeed fresh and bountiful.  From the largest display in the market by Kerry Clasby and California Family Farms of Westlake Village, CA to the more intimate selection of the handful of items by Kerr Farms in Sandy Valley, NV, there was an extraordinary variety of products and personalities at this Farmer's Market.
The most local of the local growers of the Molto Vegas Farmer's Market (near the corner of Warm Springs and Dean Martin) location was Gilcrease Orchards.  Located in the far northern end of the Las Vegas Valley, the 68-acre local orchard brought some of their delicious Apple Cider and Pecans, as obviously we're still a few months away from the bulk of their fresh fruit offerings.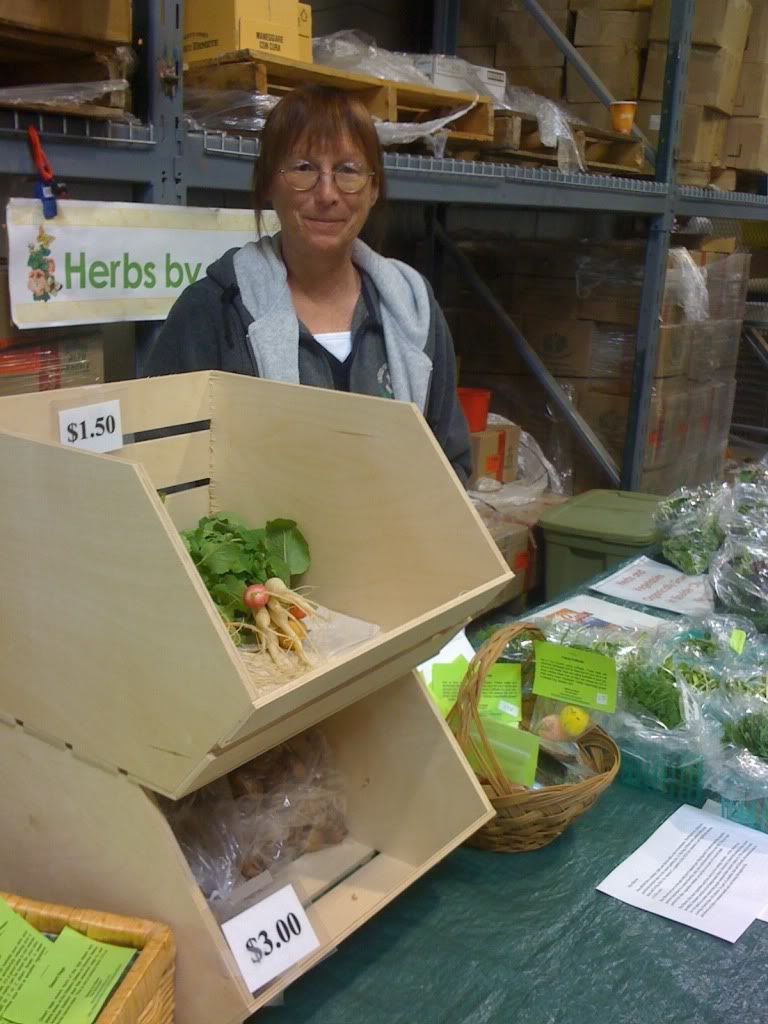 Boulder City, NV was well represented with Herbs by Diane and Colorado River Coffee Roasters.  Diane Greene has been growing herbs and practicing organic growing methods for the last 30 years. Diane introduced me to something I haven't had before, Sunflower Sprouts, and I can tell you, they make quite a flavorful, nutritious addition to any salad.
Colorado River Coffee Roasters know their beans. Whether the beans are from Sumatra, Ethiopia or Guatemala, Colorado River Coffee Roasters micro-roast the beans to the point of "caramelization and not carbonization" so the discerning taster can truly experience the subtle difference between each region. He is a true master at the art of all that is coffee and is a wealth of information eager to share with inquisitive listeners.
Coming from what the pictures he showed me was one of the more beautiful places on Earth, was Brian Brown with China Ranch Date Farm in Tecopa, CA.  For a guy who thought dates came off the tree wrapped in bacon and stuffed with almonds, I was amazed at the variety of dates presented with origins from Iraq to Algeria, but now grow abundantly on the grounds of the magnificent China Ranch.
It's all about the Pistachios at O.U. Nuts in Pahrump, NV.  Winner of the most adorable person at the market, Meili Ou proudly presented her pistachios with partner (not quite as adorable, but just as proud) Ron Thaxton.  Showing the shakers that harvest the tasty nuts, Meili used just about every English word she knows to talk about her family farm and the quality of the product that comes out of it.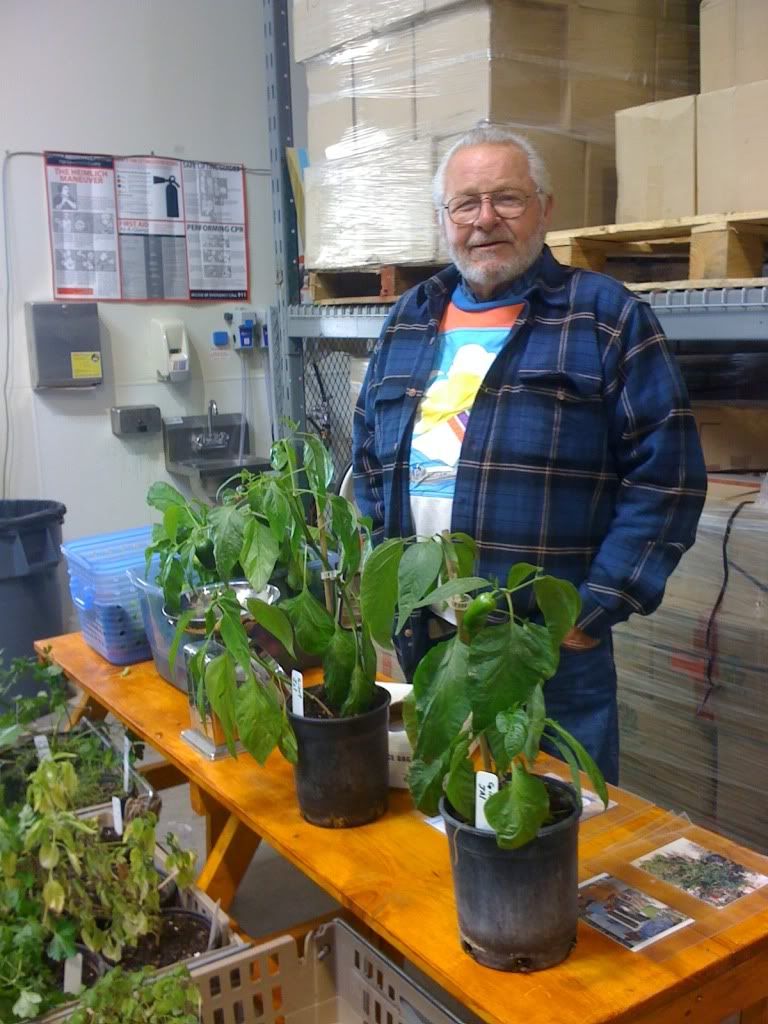 The reason why I can't wait to eventually add a podcast to our little Tasting Las Vegas venture is the chance to interview people like Jim King of King Ranch in White Hills, AZ.  Hilarious, direct and full of pride, Jim loves what he does and he certainly isn't quiet about it.  I'd be hard-pressed to find another person who would as emphatically boast about his radishes as he does, but with the care, time and dedication he puts forth, he more than deserves it.
While the market was diverse in what it offered, both in produce and personality, many recurring themes were present.  One of which is the concerning cost and red tape a farm has to go through to become U.S.D.A. Certified Organic.  I asked many of the vendors that claimed "organically grown" if they were actually certified, and universally their look of pride turned into a look of frustration and disgust.
Across the board, the sentiments of attaining the U.S.D.A. Certification was labeled as a massive pain in the ass that isn't worth it.  Where some of the bigger outfits have the people and resources to jump through the government's hoops, the smaller guys get buried in paperwork and costs. I was encouraged by everyone, however, (just as you would be, too) to visit their farms and ranches to witness the "organic" process which they believe in and adhere to.  I'm certainly going to take each and every one of these fine people up on their offer, as it is important to myself and the Las Vegas community to do whatever I can to present the great things these people are doing to our growing Tasting Las Vegas audience.
Fortunately, getting the fancy Organic Stamp from Uncle Sam is no big deal to them, because the chefs they sell their products wholesale to know better. One of the primary purposes of the Molto Vegas Farmer's Market is for Las Vegas' top culinary industry professionals to meet what Mario Batali and Joe Bastianich already know as world-class quality producers of produce.  Shawn McClain of his new Sage restaurant at the Aria resort was reportedly there scoping the scene out before I arrived.  The fact is, these pros know better.  They don't need a government stamp to see the remarkable quality these dedicated farmers and foragers have to offer.
This leads me to another point about the Molto Vegas Farmer's Market.  It gives us kitchen hacks at least a snowball's chance to be on par with the masters.  We might not be able to cut the food like they do, or pan-sear the food like they do, but this Farmer's Market allows us to buy the radishes, mushrooms, pomegranates, garlic and chervil they do.  Even Truffle Dealer to the Stars, Mikuni Wild Harvest had a table at this Farmer's Market!  Sure, we might scorch our risotto unlike a Batali, but we can still put a couple hundred dollars worth of the same White Truffle on top just like Mario can!
The most important common thread in this market is a word that has already come up several times in this post; pride.  I can only dream to have as much pride and love for my job like these people do.  Whether it is Mark from Gilcrease Orchards or Diane from Herbs by Diane talking about the compost they use, or whether it is Brian from China Ranch telling you about the subtleties between Halaway and Khadrawy Dates, or Jim from King Ranch telling you about hoeing the weeds rather than using chemical poisons, there is an unmatched pride in what each of these champions of quality health share with us.
I can not stress enough the importance of supporting this market and the people who are a part of it.  Enough is enough with big corporate food factories (yeah, I'm talking to you Monsanto and ConAgra) stuffing genetically modified, chemically packed food mutations down our gullets.  Supporting our local, sustainable and organic farmers will make us as a community grow stronger and healthier.  From a town of strippers, gamblers, Elvis impersonators and other social misfits (musicians), we can and will come together as a community bound by cultural awareness.  Supporting our local talent is just the first step.
A big round of applause to Chef Mario Batali and Joe Bastianich for using the pedestal of their celebrity to shine a light on the hard-working little guys out there that not only make them look good, but promote a healthier, higher-quality way of living. Bravo! Now if we could only do something about those Orange Crocs….
The Molto Vegas Farmer's Market is open every Thursday from 10:00am-  11:00am for an Industry Preview (although I was told everyone is let in, shh!) and then for the Public from 11:00am – 1:00pm.  Address is 7485 Dean Martin Dr. Suite #106, Las Vegas, NV  89139.
—-
Websites of Participating Vendors (January 28, 2010)
—–
Mike Dobranski is a professional musician, amateur blogger, eater of good food, poker junkie, master of the inappropriate comment and bad husband to a wonderful wife. Follow him on Twitter at @MikeDobranski.
Follow Tasting Las Vegas on Twitter at @TastingLasVegas.