Yes, those are the delicious slices of chorizo, battered and deep fried to a crisp golden brown and put on a stick, known as the Corn Dogs at Caña Latin Kitchen & Bar. No, they are not on a runaway train in the middle of the restaurant.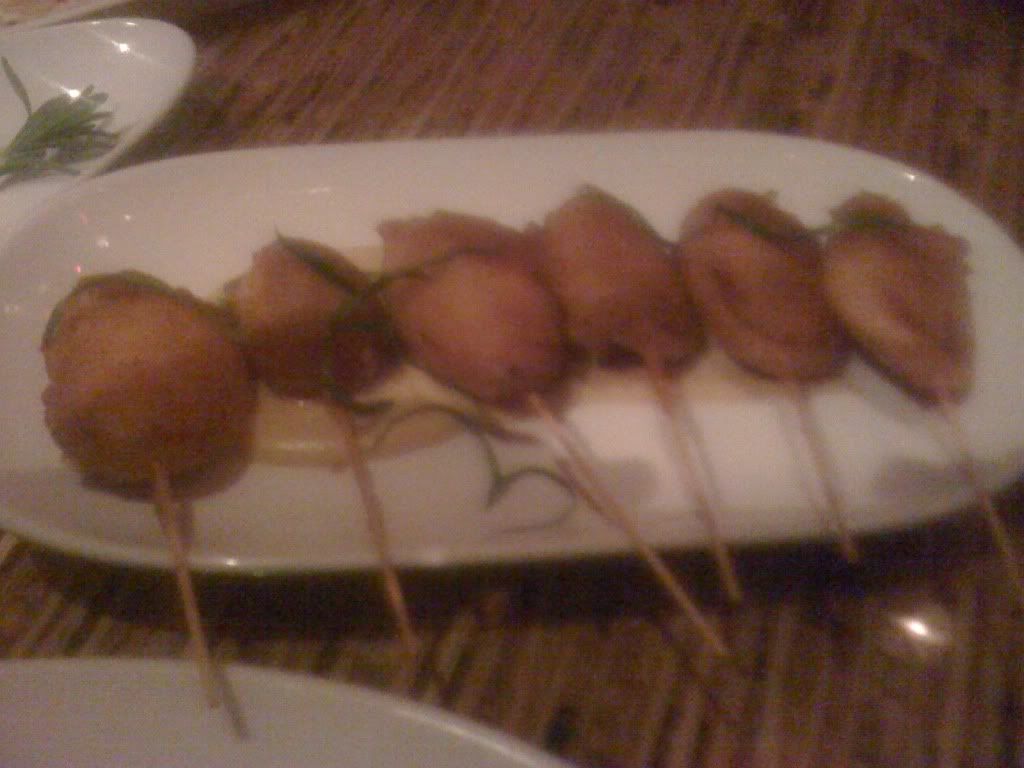 —–
Caña Latin Kitchen & Bar
Town Square Las Vegas
6599 Las Vegas Blvd. S.
Las Vegas, NV 89119
(702)  722-6060
Follow Caña on Twitter at @canalasvegas
—–
Mike Dobranski is a professional musician, amateur blogger, eater of good food, poker junkie, master of the inappropriate comment and bad husband to a wonderful wife. Follow him on Twitter at @MikeDobranski.
Follow Tasting Las Vegas on Twitter at @TastingLasVegas.