In our 2nd installment of poorly framed, poorly lighted, disgraceful snapshots of delicious eats, I present to you the Spice Rubbed Kobe Flat Iron Steak from Silk Road at Vdara.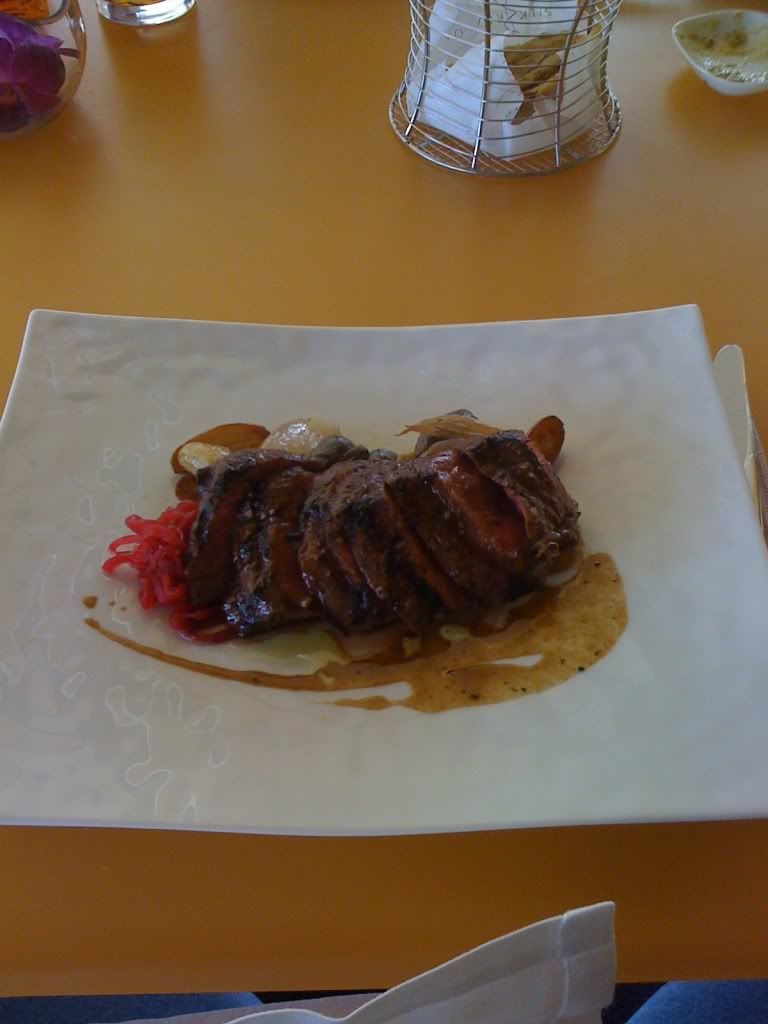 —–
Silk Road
Vdara Hotel & Spa
2600 W. Harmon Ave.
Las Vegas, NV 89109
(702) 590-2111
http://www.vdara.com/amenities/silk-road-restaurant.aspx
—–
Mike Dobranski is a professional musician, amateur blogger, eater of good food, poker junkie, master of the inappropriate comment and bad husband to a wonderful wife. Follow him on Twitter at @MikeDobranski.
Follow Tasting Las Vegas on Twitter at @TastingLasVegas.